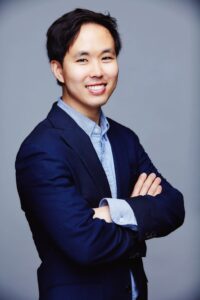 Dr. Cho was born in Seoul, Korea, and grew up in Northern California. He attended Cornell University, studying Economics & Biology, and then obtained his DDS dental degree from SUNY Stony Brook in New York. He graduated with the AAOMS Dental Implant Student Award and the Student Oral Biology Award for academic achievements. In addition, he was chosen as one of two dental students to complete a year-long research fellowship at the prestigious Howard Hughes Medical Institute-NIH in Bethesda, MD.
He attended the University of Pittsburgh where he attained his MD degree from the medical school and completed an internship in general surgery. He graduated with his certificate in Oral & Maxillofacial Surgery at the University of Pittsburgh.
Dr. Cho is board certified by the American Board of Oral & Maxillofacial Surgeons, and is a member of the American Association of Oral & Maxillofacial Surgeons and the American Dental Association. He is certified in Advanced Cardiac Life Support (ACLS), Pediatric Advanced Life Support (PALS), and BLS (Basic Life Support).
Dr. Cho has presented at numerous national meetings and has  published several articles on the management of pediatric oromaxillofacial pathology. His surgical interests lie in dentoalveolar procedures such as implants, wisdom teeth, bone grafting, as well as trauma surgeries. In his spare time, Dr. Cho enjoys traveling, running, biking, and exploring the beautiful outdoors.